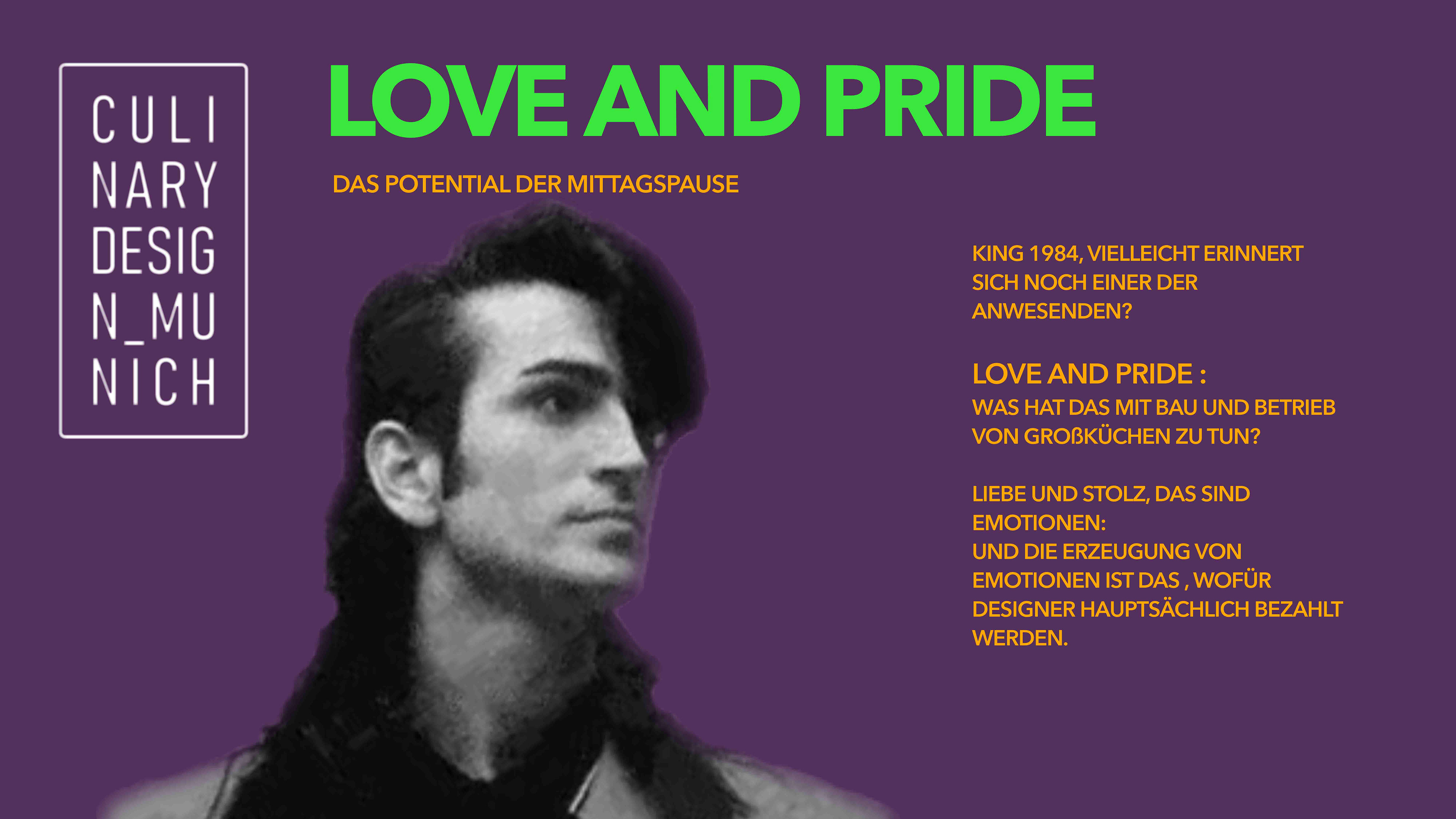 POTENTIAL OF THE LUNCH BREAK
This presentation was given by Lutz Sauvant 2020 at the conference "Bau und Betrieb von Großküchen und moderner Betriebsgastronomie" in Munich. It deals with the importance of the company restaurant as an outstandingly important communication channel between the company and its employees: "...During the meal break, the employee has a completely different relationship with his employer: he receives food, i.e. direct attention, at the most elementary level! And he cannot help but relate his experience directly to his relationship with his employer..." And this experience can be much more differentiated than satisfied/unsatisfied: The speaker will use examples to demonstrate that the entire spectrum of Maslow's pyramid of needs can be addressed by a company catering offer!

More about the conference on
youtube
.