BRAND STRATEGY workshop.
What are your brand´s core values and how do they translate into products?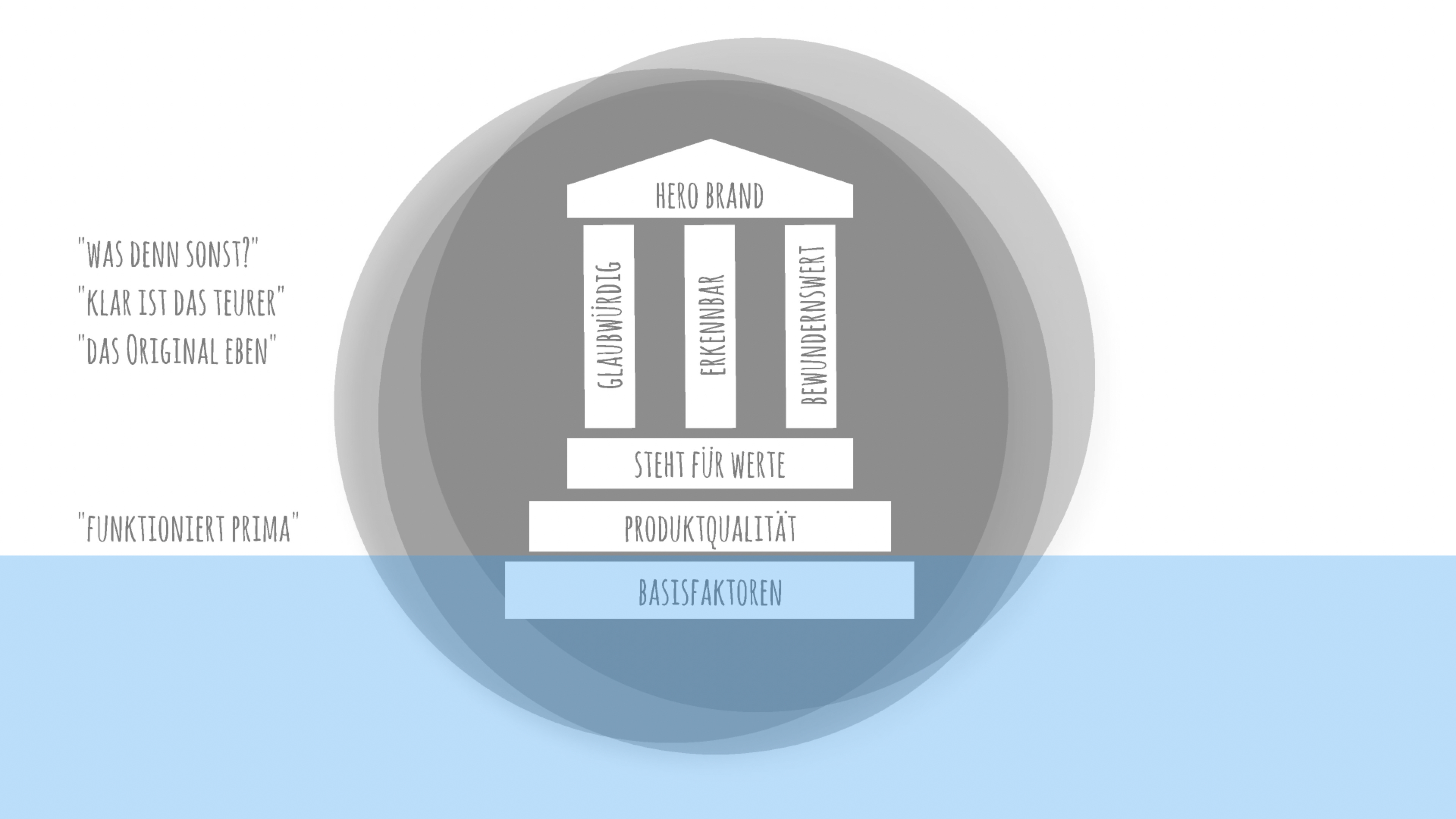 In times of radical change, customers are looking out for guidance and orientation provided by strong brands. What are your brand´s core values and how do they translate into products, services and corporate behavior? We offer 
brand strategy workshops
 to give you a firm foundation for your success. Together, we will create a brand value DNA for each individual brand and stock a toolbox of internal and external measures necessary to build a HERO BRAND:
• Be believable
• Be recognizable
•

Be admirable
In Zeiten von Wandel und Disruption suchen Kunden noch mehr nach der Sicherheit und Orientierung, die nur starke Marken bieten. Was sind die Kernwerte Ihres Unternehmens und wie können wir diese in passende Produkte, Dienstleistungen  und "Corporate Behavior" übersetzen? In unseren
Brand Strategy Workshops
schaffen wir gemeinsam eine feste Basis für Ihren Erfolg! Wir erstellen eine einzigartige Marken-DNA und bestücken eine Toolbox mit den notwendigen internen und externen Maßnahmen, die Ihre Marke zur HERO BRAND machen:
•
Glaubwürdig

•
Wiedererkennbar

•
Bewundernswert
All our workshops can be held online or offline, at your premises or at Culinarydesign_Munich. We offer the most different formats: From single executive coaching to team workshops, we customize every event to your special needs. A one-hour online meeting two weeks before the workshop date helps us to understand your branch, company size, product range and corporate vision. On this information base we can tailor your unique experience.