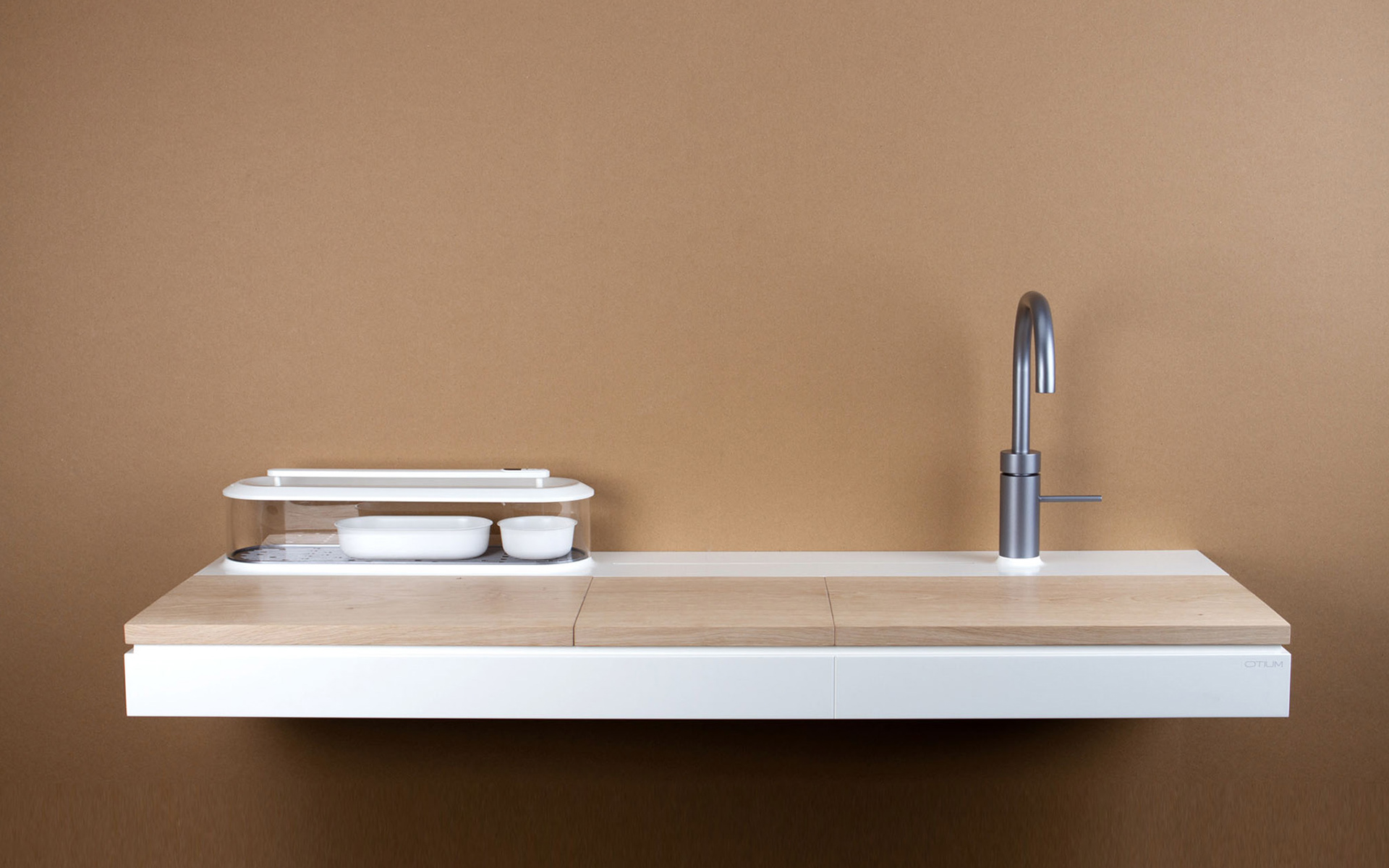 OTIUM
Micro kitchen Otium - no mess, no grease, no hassle. Just great taste and fresh, light and healthy food!
Wash your ingredients in the integrated sink. Cut, season and prepare them on the wooden cutting-boards, put everything in the appetizing porcelain bowls and place in the steaming unit. Ten minutes later, dinner´s ready: Collect the bowls on one of the cutting-boards and serve! After use, the bowls are easily cleaned in the sink and you are all done. Ideal for single households and offices: The tap provides boiling water for tea and french press coffee as well as carbonated water.

Design by Markus Göckel.