PORTFOLIO BUILDING DAY.

What is your offer?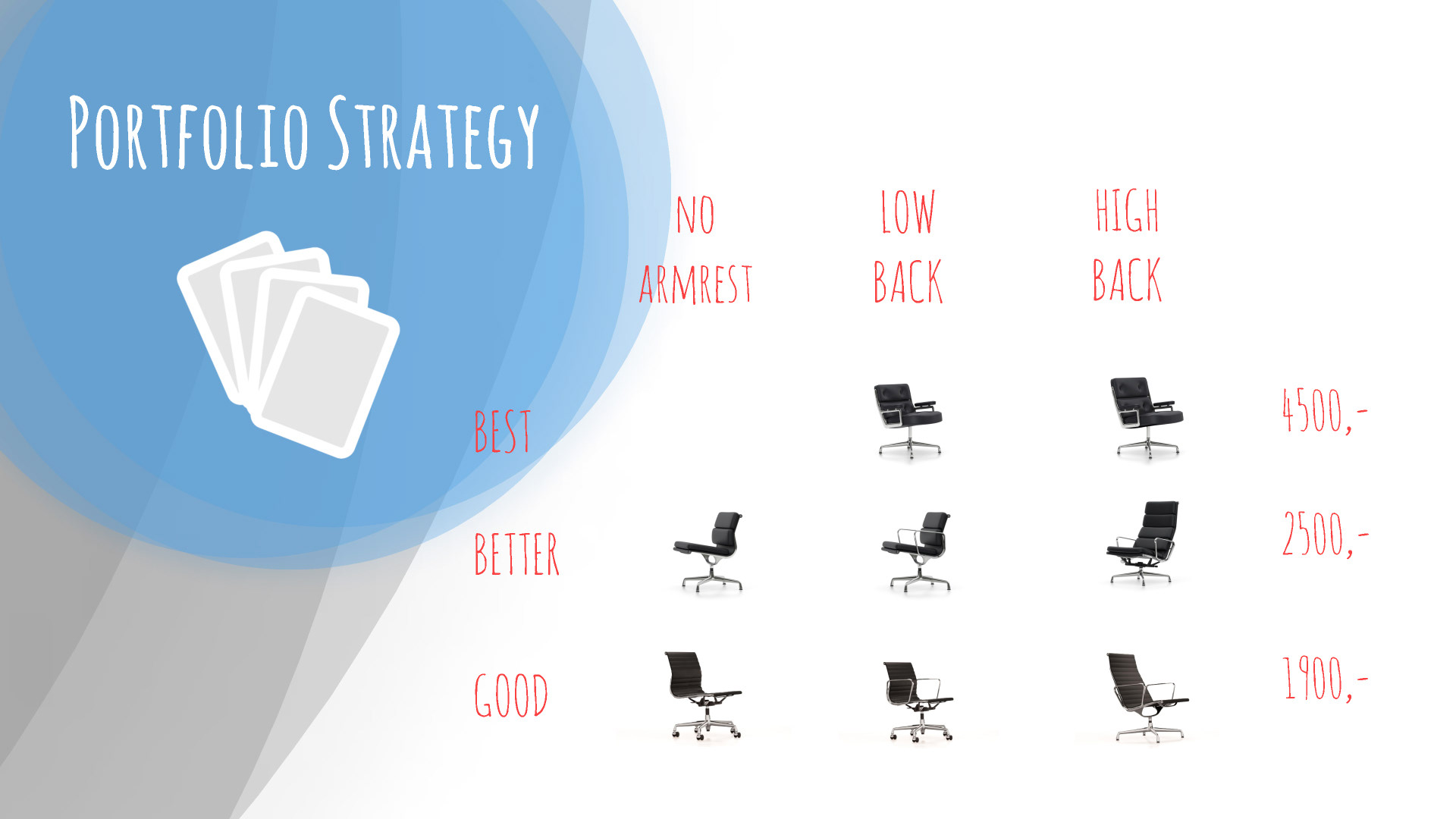 Even if you have the right bid at the right price, the relationship between your different products or services is vital for success in the market! Which variations do you really need to address different customer types? And how can you sell more of the high-end alternatives? In a
Portfolio Building Day
, we can work out the perfect lineup!
Es reicht nicht aus, gute Produkte anzubieten: Die Wechselwirkung der verschiedenen Produkte untereinander ist vital für den Markterfolg! Welche Varianten werden wirklich gebraucht, um verschiedene Kundentypen zu bedienen? Und was muss man tun, um mehr im high-end-Sektor zu verkaufen? Am
Portfolio Building Day
sortieren wir Ihr Angebot und identifizieren Lücken, die mit neuen Produkten gefüllt werden können!
All our workshops can be held online or offline, at your premises or at Culinarydesign_Munich. We offer the most different formats: From single executive coaching to team workshops, we customize every event to your special needs. A one-hour online meeting two weeks before the workshop date helps us to understand your branch, company size, product range and corporate vision. On this information base we can tailor your unique experience.